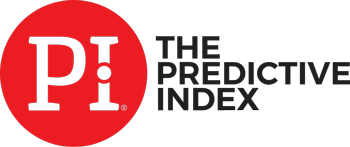 The Predictive Index Behavioral Assessment™ is the easiest and most effective science-based assessment. It provides accurate insights into what a person's core drives and patterns are, so you can determine the best candidate for your pre-determined behavioral and cognitive job requirements.
The PI Behavioral Assessment™ is a stimulus response assessment that is free choice and scientifically validated to the standards of the American Psychological Association (APA), Society for Industrial and Organizational Psychologists (SIOP), and the International Test Commission (ITC). Predictive Index was created through a normative sample of thousands of people. It has been investigated in nearly 500 criterion-related validity studies.
WHOLE PERSON = PERFORMANCE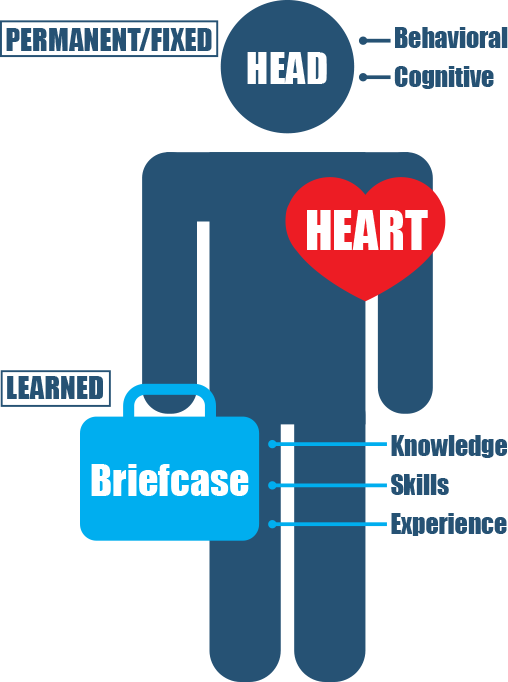 Job Assessment (JA)
Identifies the behavior and cognitive requirements for the job
Behavior Assessment (BA)
Provides quick but deep insight into:
Behaviors < Needs < Drives
Cognitive Assessment (CA)
Measures how fast someone can learn
Over 20,000 clients with 90% retention
3 million assessments per year
Most employers make the mistake of hiring only based on knowledge, skills and experience or "briefcase" qualities. Without knowledge of behavioral and cognitive "head" and what drives the "heart" you can't make a responsible determination of which candidates are a good fit for your company.
With Predictive Index see which candidates best fit your job requirements quickly and efficiently. Know what they are capable of and what drives them before you invite them to interview.
How does Predictive Index work?
The PI assessment is untimed and usually takes anywhere from 5 to 10 minutes to complete. The person is given two lists of adjectives and asked to choose which adjective describes them (self), and which ones coincide with how they think others expect them to behave (self-concept).
The sum of these answers provides a synthesis which usually is an indicator that predicts a person's behavior in the workplace.
The test measures four fundamental personality constructs: Dominance, Extroversion, Patience and Formality.
It also measures two secondary personality constructs: Decision-making, and Response-level.
The results of testing will usually be available through your PI consultant in depth. They will be able to interpret your assets based on results and help you consider personnel protocol, job descriptions, hiring strategy etc.
Understanding a person's cognitive ability, and what drives their behaviors will enable you to hire smart and target your job openings intelligently.
For your complimentary assessment • • • >
Phone: 360.562.1077